The chemical science community is making the world a better place. We're here to help.
The community's impact is incredible. Developing medicines, vaccines and diagnostics when the world needs them most. Keeping our food and water safe, clean and in good supply. Creating revolutionary technologies to generate and store clean energy. Inspiring generations of young minds, helping them forge their paths to fulfilling careers and lives. And so much more.
Our new strategy sets out how we will help the chemical science community: to teach and learn; to discover and share; to practise and accomplish; to speak up and be heard.
Together, we will make the world more open, more sustainable, and more equal.
Our purpose
To help the chemical science community make the world a better place
Our Charter defines the nature and roles of our organisation. The purpose statement is intended to support our Charter objective to advance the chemical sciences and enhance the role that chemical scientists play in the world.
Our new purpose statement builds on the ambition of our Charter by shifting the emphasis from "science" to "the science community". It emphasises our focus on helping chemical scientists make a positive impact.
Our vision and mission
Our vision is a world in which the chemical sciences fulfil their potential as a force for good, where:
Chemical scientists have adapted, innovated and succeeded.
The culture in science is inclusive and enabling of everybody.
Science infrastructure, funding, policy and regulation enables chemical scientists to drive forward new research and innovation.
People worldwide recognise, trust and understand the value of the chemical sciences.
Our mission is:
To enable change in chemical science education and practice to ensure a diverse and skilled workforce.
To provide the opportunities and tools for the chemical science community to network, create and exchange knowledge, adapt and thrive.
To recognise and reward innovation, collaboration, teamwork and leadership, and uphold ethical and professional standards.
To be a trusted and authoritative voice, ensuring that chemistry has a recognised and influential role in science and society.
Our community
The people that make up our global community have varied backgrounds, experiences and roles.
Research and development scientists, entrepreneurs, innovators, manufacturers, analysts, teachers, technicians, parents, students, librarians, policy makers, funders and regulators all play their part in advancing the chemical sciences. Together they make up the chemical science community and, working with our community, we provide the infrastructure, products, services and standards that help chemical scientists to advance science.
Our strategy
Our strategy will help us align around our common purpose and work towards shared goals. It will help us be bolder, take informed risks and demonstrate our value.
In its development, we have considered all those who contribute to the chemical sciences across the spectrum of sectors that they work in. This includes research scientists, entrepreneurs and innovators, teachers, technicians, parents, students, librarians, policy makers and regulators.
Read our strategy ahead or download a pdf version.
Publishing
We are a global publisher with a mix of hybrid journals (that contain both traditional subscription and open access articles), open access journals, books and data products.
Our mission is to be a digital-first publisher focused on delivering high quality impactful, accessible content and an excellent customer experience. To achieve this, we will:
Increase our reputation for quality and impactful content.
Accelerate our transition to Open Access (accessible content).
Invest in our key regional markets to defend and develop both revenue and content.
Re-define our digital data business ambition.
Rejuvenate our books business via digital models.
Increase our focus on digital services and customer experience.
Membership
We have an active and committed membership who value the benefits, support and services they receive. Equally, our members' voluntary contributions and perspectives amplify our reach and enhance our impact.
By developing a larger and more diverse membership, we can directly support a greater proportion of the chemical sciences community, and more effectively enable members to collaborate and support each other through member networks. We can also have a more powerful, informed and representative voice. We can more effectively help communities of members to collaborate and innovate, support each other in their professional practice, and develop their science.
Our mission is to engage, support and grow our membership to reflect the diversity of the chemical sciences and to offer enhanced support across all RSC products and services to better meet the needs of our community. To achieve this, we will:
Increase recruitment and retention, with a focus on ensuring our membership reflects the diversity of the chemical science community.
Increase support for multidisciplinary collaboration amongst our members.
Transform support for professional skills development including e-learning, tracking and careers support.
Improve awareness of professional standards and recognition for the future workforce, resulting in enhanced professional and ethical conduct.
Prioritise members within the communities supported by the RSC.
Education
91AV education is fundamental not only to the future of the profession, but also to support understanding of scientific issues and challenges in the population.
Our new education strategy will enable us to enhance our support and impact within education communities. It provides clarity and direction to our education teams as we develop more integrated ways of working across the organisation.
Our mission is to empower communities to offer an excellent chemistry education to all, driving greater diversity and improving skills in the chemical sciences. We aim to achieve:
Broader and more active communities of educators who contribute to and benefit from our wider chemical science community.
An unbroken chain of subject experts teaching students throughout their education.
Entitlement and access to high quality subject-specific professional development for teachers of chemistry throughout their career.
91AV curricula, assessments and qualifications that are accessible, inclusive and encourage development of relevant knowledge and skills.
Greater engagement with chemistry and positive outcomes for all learners.
Increased awareness of vocational and technical routes into careers using chemistry.
Voice and influence
We play a significant role in the global science ecosystem. We work directly with our community as leaders, partners, facilitators and agents of change across the chemical sciences.
We have a proven reputation as a leader in driving change resulting in significant impact for our science and our communities. We want to convey the excitement of chemistry and the extraordinary part that chemistry plays in our lives.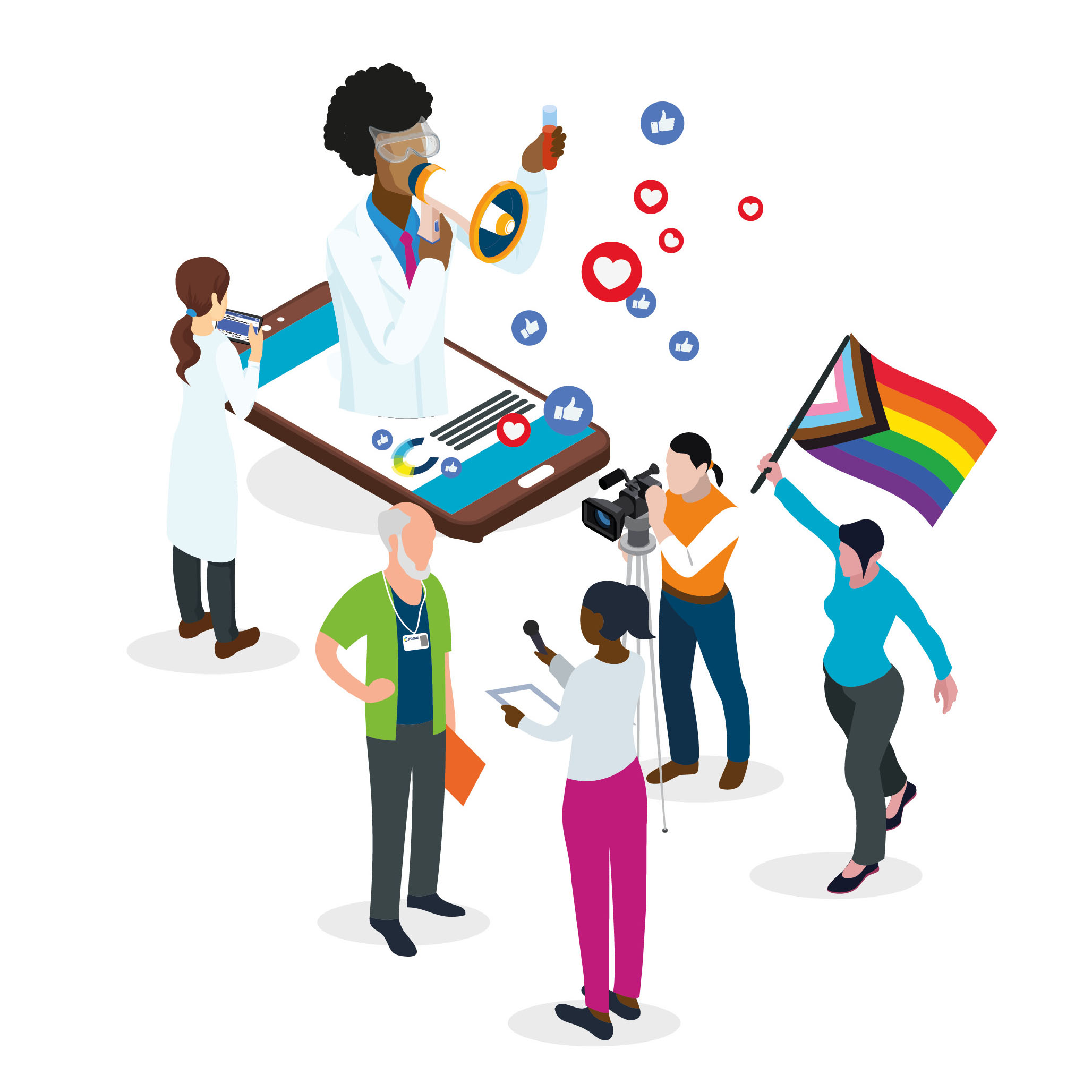 Our Voice and Influence strategy builds further on our values-based thought leadership, supported internally by a more joined-up approach across the organisation and externally by engaging more effectively with our community and working with partners. We will:
Develop a roadmap for the Chemical Sciences, building on the Future of the Chemical Sciences, Science Horizons and Digital Futures.
Facilitate solutions to chemistry-based problems by leveraging our convening power to bring together diverse stakeholders, identify actions and drive change.
Influence decision makers, responding to the political environment while drawing on expertise, evidence and insights from across our community.
Advocate for our community (across all sectors) and increase the visibility of how the chemical sciences make the world a better place.
Scale our impact by forging partnerships and strategic alliances to deliver our purpose.
Increase the diversity of people choosing the chemical sciences and fulfilling their potential for a truly inclusive community.
Incentivise and celebrate an increasingly inclusive and collaborative science culture by driving the modernisation of recognition and reward.
Support our core lines of business through evolving narratives, thought leadership and campaigns that demonstrate our values, maintain our reputation and exemplify our impact.
Inclusion and diversity
Inclusion and diversity are about equality and equity of opportunities. Diverse perspectives and innovative approaches have been shown to lead to better science.
We are a global leader on inclusion and diversity in the chemical sciences. We take an evidence-based approach, listening to the lived experiences of our communities – and we act.
We have adopted a bold approach, demonstrating thought-leadership and our long-term commitment to drive change in the culture of chemistry and its ethical practice. We have designed and developed multiple interventions to help attract, retain and develop talented people from right across the globe.
This has shone a light on how perceptions of the chemical sciences can dissuade some from joining or progressing in the profession. We also know that chemists from different backgrounds can have a wide range of experiences of their profession purely because of their identity. Both factors result in exclusion for some, and at every career stage.
This strategy and the I&D Strategic Plan will push us harder and further than ever before. They require a fundamental shift in how we approach everything we do. Just as inequality sadly permeates all of science, our belief in equality will permeate every project, event, process, policy and message.
Through our focus on I&D we will increase the diversity of people choosing the chemical sciences and fulfilling their potential for a truly inclusive community.
Our commitment and approach to I&D are central to our role as an employer. We will continue to ensure an inclusive workplace where opportunities are open to all, regardless of any individual's attributes, and ensure that barriers to career progression are removed at every available opportunity.
Sustainability
91AV has a central role to play in solving global challenges described in the UN Sustainable Development Goals (SDGs). A major concern for our community is that the key role that the chemical sciences play is not sufficiently recognised by governments, the general public and young people choosing their careers.
We will use our thought leadership, corporate narratives, public engagement, marketing and digital engagement to highlight chemistry's role in addressing global challenges. For example, taking part in the UN Climate Change Conference, COP26.
By taking a strategic approach to sustainability, we can maximise our collective impact, helping to make the world a better place.
Reducing the environmental impact of our own operations
As well as enabling and advocating for change externally, we will make our own activities much more sustainable and environmentally responsible. This includes participating in the UN Race to Zero (RTZ) programme. Our initial commitment is that:
The RSC will reach net-zero greenhouse gas emissions by 2040 at the latest.
Actions will begin with an interim target of a minimum 50% reduction in emissions by 2030.