The 91AV is here to support you at every stage – and in every situation – of your career.
We work in partnership with you to help you succeed, whether you're an early career, mid-career or established professional, currently employed or not. That's why we offer personalised, one-to-one career consultations to all our professional members.
These consultations offer a confidential space to discuss your professional situation and give you the confidence to take the next step in your career. Our career and professional development advice is centred around your circumstances and career situation and is delivered by experienced, qualified advisers rooted in a professional body of chemical scientists.
*According to members who have attended a consultation
82% are ready to take their next career step
In addition, we have a net promoter score of 79, demonstrating our community is happy to recommend us.
*Responses from members who attended a consultation in 2021 and responded to the RSC post-consultation questionnaire.
I have spoken to just about everyone in the Careers and Professional Development team and they really know what they're talking about. Whenever I'm thinking about making a career decision, they are one of the first groups I turn to for advice and support.
How do I book a consultation?
Consultations are available to members remotely by zoom, teams, skype, telephone or email. We are reviewing the possibility of resuming face-to-face consultations at selected events.
Check your membership. You will need to be an Associate member (AMRSC), Member (MRSC) or Fellow (FRSC) to book. RSci and RSciTech affiliates are also eligible and you can be referred from the Chemists' Community Fund. If you are unsure about your membership category and what support is available, please contact the Career Management team.

If you're currently an undergraduate, we recommend accessing your university careers service and using the online tools available in the membership area.

For school-aged students, talk to your careers adviser at school for further information about career routes into the chemical sciences. We also recommend – where you can explore real-life stories of chemical scientists who are making a difference to the world.

Book online or by emailing the Careers team using the details to the left, and please quote your membership number when contacting us. We offer early morning and evening slots from 7.30 am to 7.30 pm on selected weekdays by appointment.

We also offer e-consultations such as CV reviews and application advice over email, which do not need to be booked. Please email the Career Management team with your query using the box on the left and one of the team will get back to you within five working days.

Follow the joining instructions. Once your booking is confirmed, you'll receive joining details and a short questionnaire to help you clarify your aims for the session. We will also ask you to send us a copy of your CV (which does not need to be up to date). This helps us prepare beforehand so you can get more from the meeting.
What do career consultations cover?
The consultation is led by your needs, using information gathered via a short questionnaire beforehand. We will work in partnership with you to talk through your situation over the course of 45 minutes. Consultations are currently held via Zoom, Teams, Skype or telephone, so your location isn't an issue.
The session doesn't necessarily need to focus on a career or educational transition. Some members have a specific goal, while others want support in generating career ideas or are seeking clarity about deciding what they want to do next. The session also offers a useful opportunity to talk through a sensitive work situation, appraisal feedback or similar.
Examples of topics discussed:
Ongoing career management and planning
Professional development advice and guidance
Effectively marketing yourself, your skills and expertise to others
Redundancy advice and support
Returning to work after a break
Job searching and unemployment support, including navigating the job market and Applicant Tracking Systems
Exploring career options when thinking about making a career change
CV and application guidance to effectively highlight potential
Interview practice to gain tools and confidence
Starting your own business
Planning for retirement
After the session, you will receive a summary and any further information or links mentioned during the consultation shortly after we meet.
"The one-to-one interviews and lots of other career help was invaluable. But it was as a PhD student when they became even more valuable."
Gemma Sweeney RSC Member, Enterprise and Equality Manager at University of Huddersfield School of Applied Sciences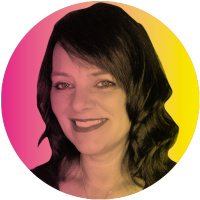 Please note:
our career and professional development advisers are trained to support you with career-related topics only, which are listed above. The RSC
Chemists' Community Fund
is here to provide RSC Members and their families with well-being and financial support.
When will a consultation make the most difference to my career?
Alongside unexpected professional or personal events that could affect your career, such as facing redundancy or additional caring responsibilities, there are times when the consultation will make a greater difference to your next step. Please see below:
Final year PhD
Talking to a career and professional development adviser will help you understand your options and navigate the job market in whatever sector you are considering.
Early career
Academia: Coming to the end of your second postdoc? A career review to think about your options in and out of academia will be beneficial.
Industry: Two years into your first industry role? A career review will help you understand the options open to you including CPD (continuing professional development, how to expand your network and get a mentor.
Mid to late career
Five years into industry working life. A career review to identify achievements, think about ongoing career management, future-proofing and exploring opportunities.
A year into your FRSC? A career review is a good way to explore where next.
Considering retirement? Integrating work-life balance into your career plan.
What outcomes can I expect from a consultation?
Clarity about your career options. We have an excellent track record. According to our 2021 survey, 82% of members felt ready to take the next step in their career after a consultation with an RSC adviser.

The chart below also from our 2021 survey features some more insights about the benefits of taking part in a session with one of our advisers.

Confidential, impartial advice tailored to you. You will have a confidential space to discuss your professional situation and receive advice shaped around your values and aims. Your 45-minute consultation will support you to recognise your skills and opportunities for professional development as well as challenge your assumptions and any self-limiting career barriers you have. We use a non-directive approach to understand what is important to you professionally and support you to make effective decisions about your career.


Support from qualified, experienced professionals. Our independent careers and professional development advisers are qualified to help you with a confidential, unbiased consultation about any aspect of your career. Each of the team has a different area of expertise and over 25 years of combined experience in careers advice, guidance and development for professionals working in science.

As the staff of the 91AV, we draw on a broad range of sources, including informal discussions with employers, policy research and the Pay and Reward Report – our member-wide survey of chemical scientists' salaries, pensions, benefits, job security, skills and more.

All advisers are trained mental health first-aiders and also receive regular training.

Our team are also all members of the Career Development Institute (CDI) and adheres to its
Contact our team for advice
Career advice team
Careers support
For all careers enquiries from our members. Please include membership number in your enquiry.
Tel:

+44 (0) 1223 432342

Email:
Financial difficulties?
Talk to the Chemists' Community Fund
Tel:

+44 (0)1223 432227

Email:
Share