Horizon Prizes
Celebrating discoveries and innovations that push the boundaries of science.
Our Horizon Prizes highlight exciting, contemporary chemical science at the cutting edge of research and innovation. These prizes are for groups, teams and collaborations of any form or size who are opening up new directions and possibilities in their field, through ground-breaking scientific developments.
Nominations for 2024 Horizon Prizes now open
Volunteer Recognition Prizes
Celebrating our members who support and inspire others within the community.
Our members volunteer their time in numerous ways – from serving on our boards and committees to public engagement initiatives. Volunteer Recognition Prizes include team and individual prizes, and celebrate the many ways in which chemical scientists at all stages of their career form communities and support and inspire others.
Nominations for 2024 Volunteer Recognition Prizes now open
Inclusion & Diversity Prize
Celebrating impactful initiatives improving access and progression for all in the chemical sciences.
Our Inclusion and Diversity Prize – now open on an annual basis – recognises a team or individual whose innovative approaches/initiatives have delivered impact in improving the accessibility, inclusivity and diversity of the chemical science community.
Nominations for the 2024 Inclusion & Diversity Prize now open
Research & Innovation Prizes
Celebrating exceptional people advancing the chemical sciences across industry and academia.
Our Research & Innovation Prizes recognise brilliant chemical scientists carrying out amazing work in academia and industry. They include prizes for those at different career stages in chemistry and for those working in specific fields, as well as interdisciplinary prizes and prizes for those in specific roles.
Nominations for the 2024 Research & Innovation Prizes now open
Excellence in Education Prizes
Celebrating inspirational, innovative, and dedicated people working at all levels of education.
Our Excellence in Education Prizes celebrate educators in primary, secondary, further education and higher education – including teachers, technicians and more. These prizes recognise a wide range of skills – from curriculum design to effective teaching, and from personal development to working culture. This category includes specific prizes for teams and for those in the early stages of their career.
Horizon Prizes for Education
Celebrating ground-breaking innovations and initiatives that mark a step-change in science education.
Our Horizon Prizes for Education highlight recent initiatives that are set to make a real impact within the field of education. These could include teaching programmes or techniques, research breakthroughs, innovative technologies and more.
Prizes
For any queries relating to our prizes programme, please contact Andrew Jeskins.
Tel:

+44 (0)1223 432418

Email: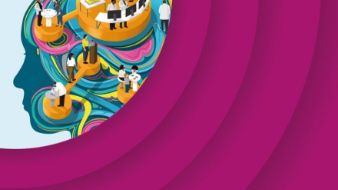 Re-thinking recognition: Science prizes for the modern world
This report is the result of an independent review of our recognition programmes. Our aim in commissioning this review was to ensure that our recognition portfolio continues to deliver the maximum impact for chemical scientists, chemistry and society.
Share